Resume Without Experience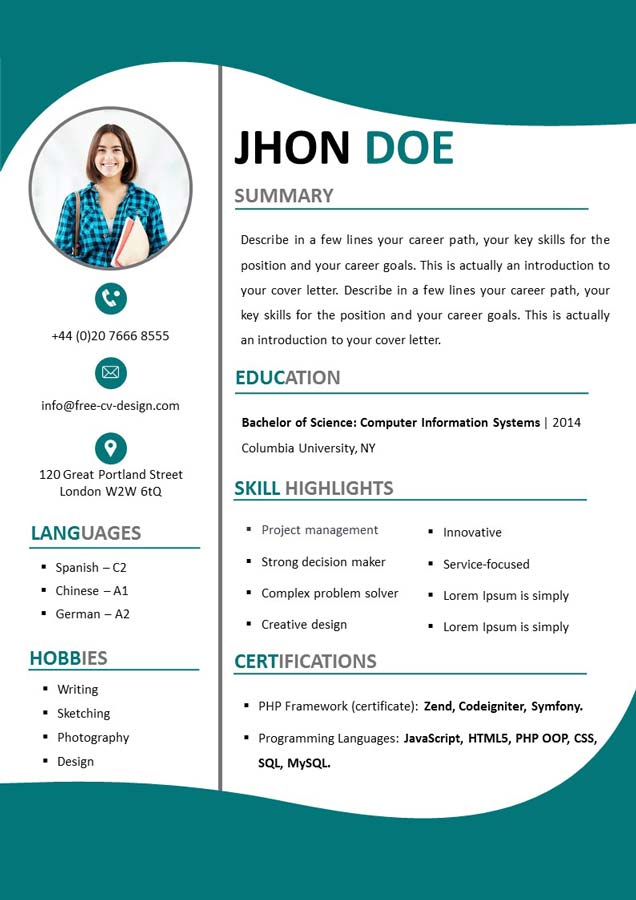 Download free Resume Without Experience
We offer a resume without experience specifically designed for recent graduates who are embarking on their job search or seeking training opportunities. This modern template features vibrant colors and a contemporary design, perfectly suited for individuals without prior professional experience. Whether you are venturing into the corporate field for the first time, this template provides a blank canvas for you to showcase your education, skills.
Download this resume without experience in PPTX and DOCX formats and take full advantage of its easy editability in PowerPoint or Word. Tailor the template to align with your unique qualifications and aspirations. Once you've personalized your resume, conveniently export it to PDF format for seamless sharing and printing. Start your professional journey on the right foot with this comprehensive and visually appealing resume template.
My resume contains little information
This is normal because the experiences section is the section that can be filled in the resume page. However, it is possible to use the skills section at the beginning of your career. Such as soft skills, hard skills and language skills. And as there are many.
Other forms are free