Simple CV to Download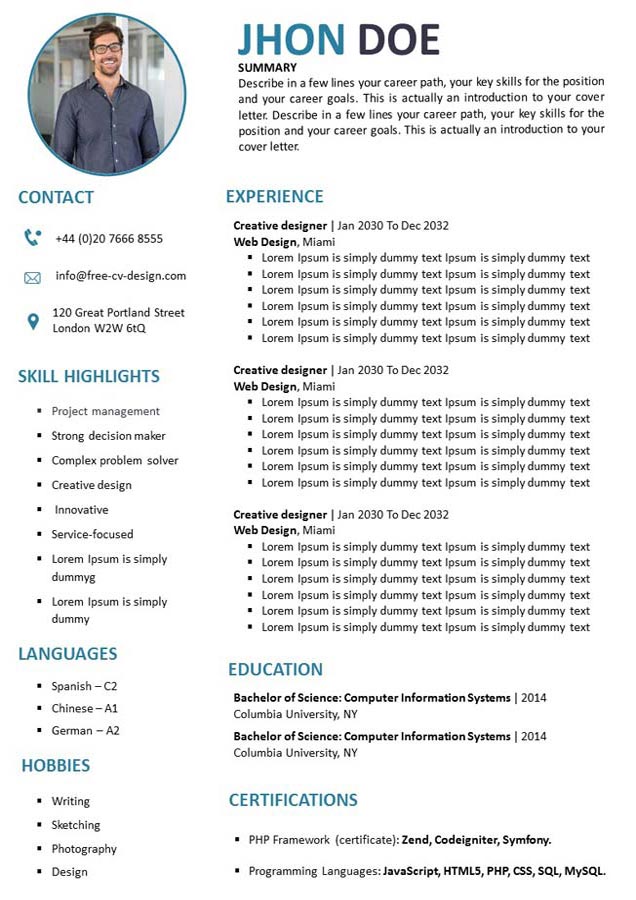 Free easy CV Example download
Here is an example of a simple CV in PowerPoint & Word format to download. The CV with a touch of creativity, which makes it simple in a way that is not boring to readers.
In addition to its colors used, its small graphics, its fonts that play an important role in the appearance of this template. On the left side of the template is the profile picture, a section of contact data, languages, skills and interests. At the top there the name of profil written in bold and small description of the profil. In the middle, this part of the resume is devoted to professional experiences, formations, and improvements that are ordered chronologically.
The simpe CV download is free so enjoy and download, edit it with your information and save the curriculum vitae in PDF format.
How do I write a simple CV?
With us, it's simple, by clicking on the download link above, either in A4 or Us Lettre size, and then the template will be ready on your computer to be modified in PowerPoint. After the modification, it remains for you to export it in PDF format and send it to the company you want to work.
Other forms are free