Professional CV to download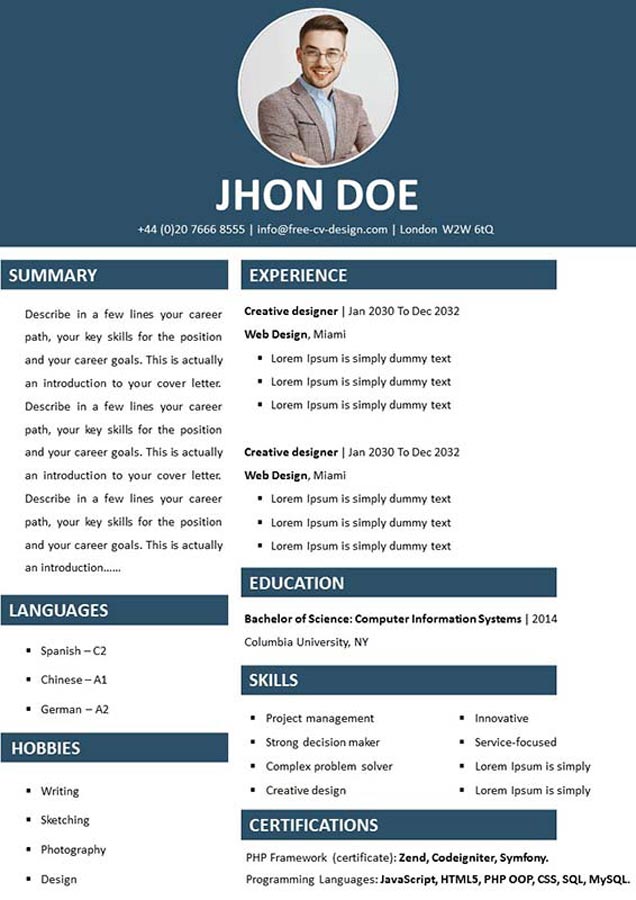 Professional CV in PowerPoint & Word format to download
Discover a professional CV available in both Word and PowerPoint formats, designed for A4 and US Letter sizes. This exceptional CV can be downloaded for free onto your computer, enabling easy customization using the Word or PowerPoint programs. With such a good color, this CV exudes a polished and sophisticated look.
It is divided into three sections, ensuring a comprehensive representation of your qualifications. The upper section features a personal photo, full name, and contact information, instantly grabbing attention. The left section offers an "About Me" summary, language proficiencies, and notable accomplishments. On the right, you'll find a detailed showcase of your professional experiences, educational background, valuable skills, and noteworthy certificates.
Don't hesitate to download this professional CV now at no cost. It's available for easy export in PDF format, making it easy to share via email or print. Take the next step towards your career goals and showcase your potential with this impressive CV.
Steps to get a better result:
Download the example first
Open the example on the program and edit
Save example in PDF format
Print or send via email
Other forms are free