CV for beginners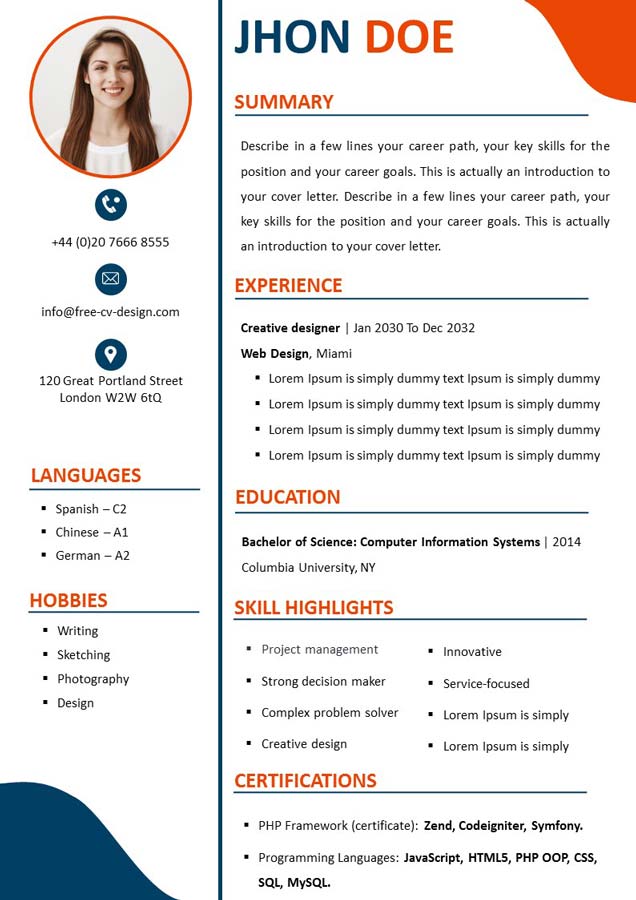 Free CV example for beginners
Are you a fresh graduate struggling to find a suitable CV template? Look no further! We are here to provide you with an incredible selection of CV examples, including this one designed specifically for beginners. This free downloadable CV for beginners template in PowerPoint & Word format is both elegant and modern, with bold colors that set it apart from conventional CV examples. The added decorative elements further elevate its value and appeal.
Creating an attractive CV for beginners has never been easier. Simply download the template, effortlessly customize it to your preferences, and save it in either PDF or Word format. Whether you choose to print it out or send it via email, you can confidently showcase your qualifications with a professionally designed CV that captures attention. Take advantage of this opportunity to make a memorable impression as you embark on your professional journey.
What is a CV for beginners?
A curriculum vitae for beginners that focuses on strengths such as personal skills and education, without mentioning an experience section.
A beginner's CV is created by students or fresh graduates who are entering the job market and do not have any prior experience. It can also be used by individuals who are transitioning between fields.
How to Write a CV for Beginners in 2023?
Here are the steps you can follow when writing your beginner's CV in 2023:
Choose a CV format that aligns with your personality and information.
Include personal information and essential contact details.
Add your educational background.
Highlight your skills; they are crucial.
Include any relevant experiences, such as internships or part-time jobs, if applicable.
Add additional sections to your CV that can make a difference and set you apart from other candidates.
Other forms are free